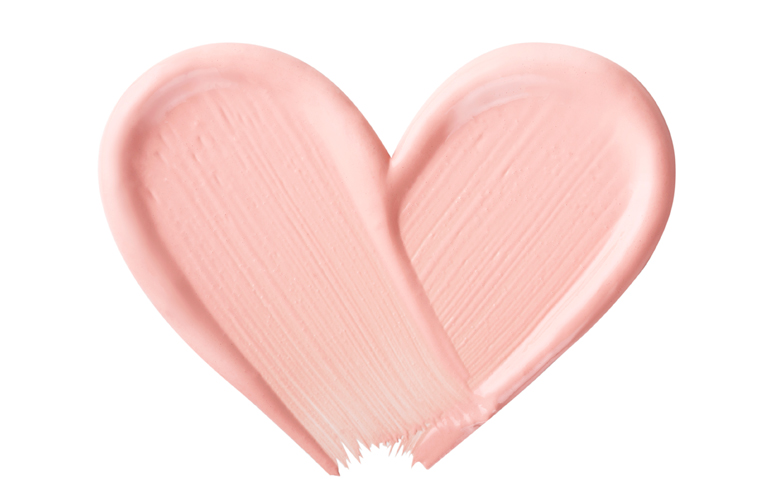 A life dedicated to beauty.
A family for skin health.
The combination of tradition with innovation has transformed a once small cosmetic business into a worldwide successful company. Today, thousands of beauty professionals and doctors work with treatments and products of Dr. med. Christine Schrammek Kosmetik. But our DNA has never changed:
We focus on you.
Developed by dermatologists
More than 60 years of long-term experience
Family business in its 3rd generation

Inventor of the BB Cream
& GREEN PEEL® 
Successful in over 60 countries worldwide
The people behind the brand.
For more than 60 years, Dr. med. Christine Schrammek Kosmetik has stood under the sign of beauty.
As a true family company with values and tradition we are commited to acting
responsibly, courageously and sustainably – back then as well as today.
Our team is everything.
Each one of us makes the difference in our company, every day. Diversity, new ideas and passion connects us. We create an environment to grow independently.
We are awarded as Great Place to Work® and everyday we do everything to for our customers, partners and all people who work with us.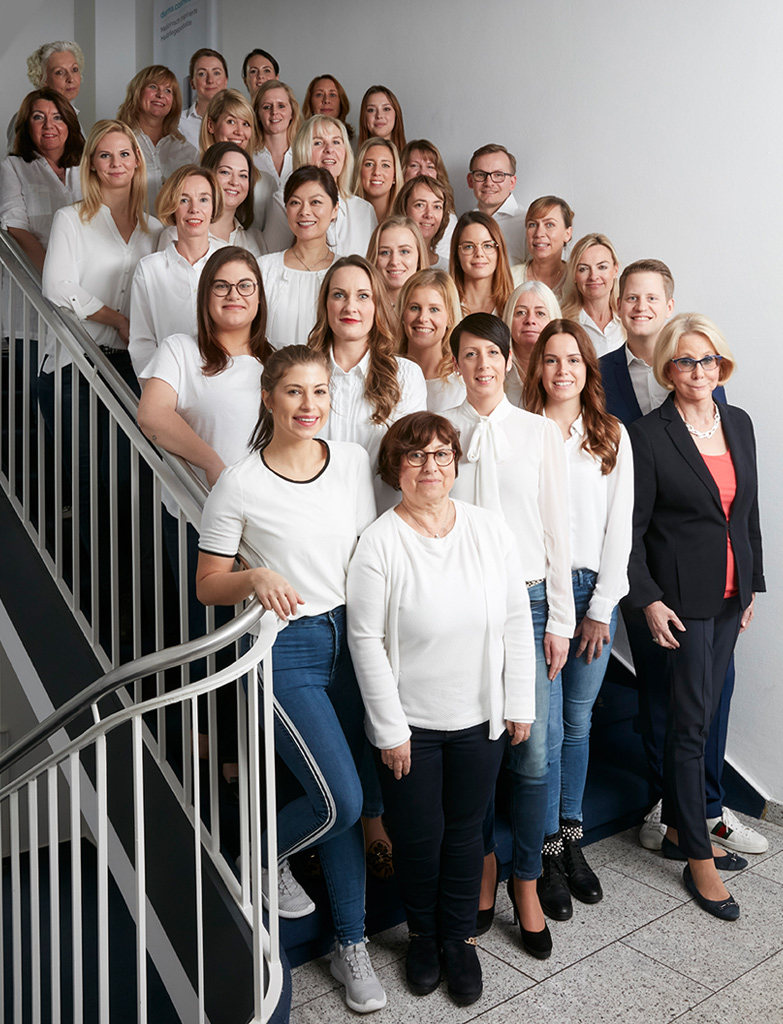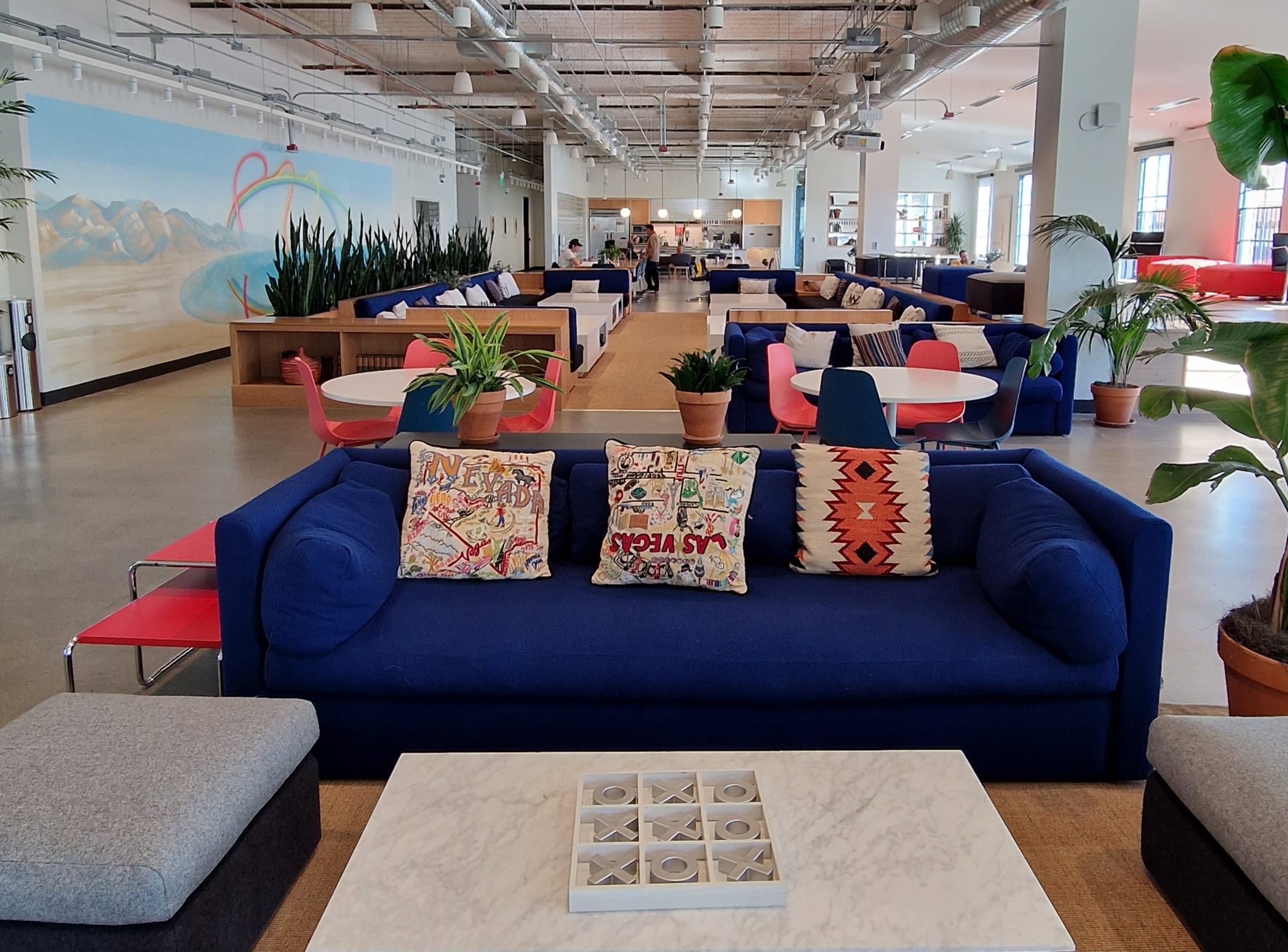 Our heartbeat: From Las Vegas, NV to the US!
Centrally located between shops, offices and restaurants we unite our administration, the professional school for dermatological cosmetics as well as our international training center under one roof. Our very first own flagship store is also situated here. Additionally, we operate our own logistics center in Ratingen with our own team and also take on trainees/ apprentices.
Climate-neutral shipping process
FSC-mix certified packaging
No testing on animals
Usage of digitalization instead of paper, wherever possible
Renunciation of cellophane lamination of our products
Participation in the recycling system "Grüner Punkt"
100% green electricity for all locations of the company
We are making history…
1940
Everything started with a dream …
Christine Schrammek already had the desire to help people at a young age. Due to the Second World War, she had to abandon her medical studies and discovered her passion for professional cosmetics. An exciting journey begins.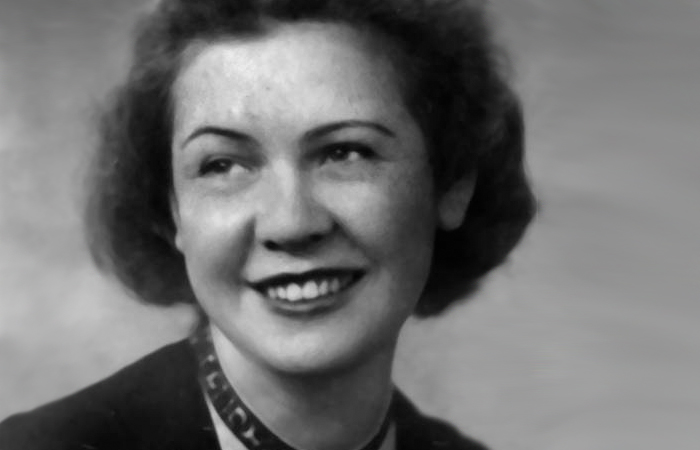 1958
GREEN PEEL® Herbal Peeling
As a beautician, Christine Schrammek is intensively involved with the effects and uses of herbs. She developed the original GREEN PEEL® Herbal Peeling treatment, an effective treatment method for the natural renewal of the skin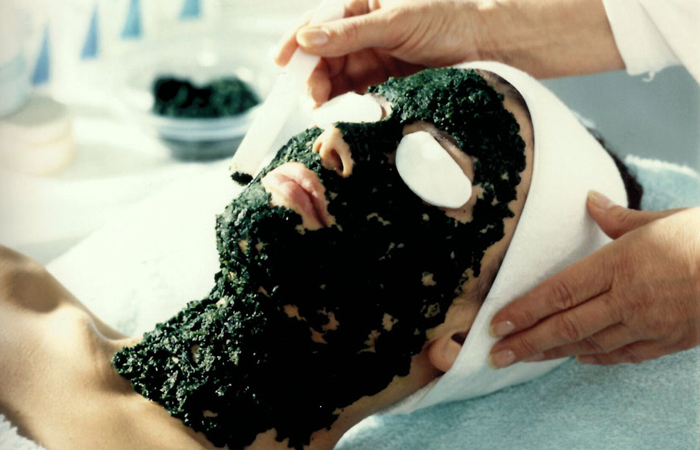 1964
Opening of the first institute
The first institute for holistic cosmetics opens in Essen.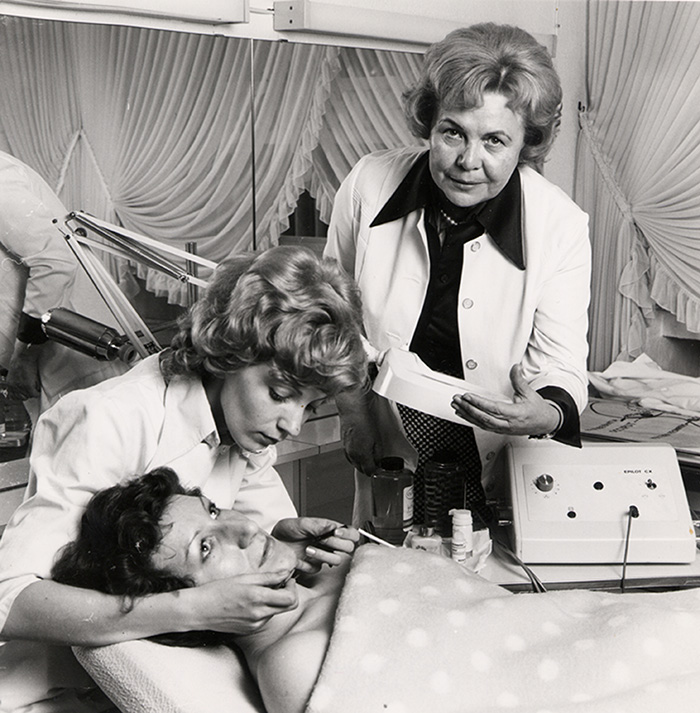 1967
School and Training Centre
Schrammek founds the Professional School for Holistic Cosmetics and the International Training Centre for Beauticians in Essen.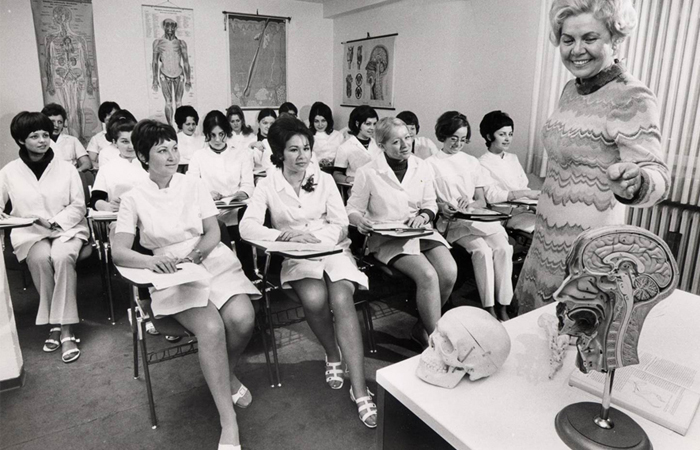 1967
Launch of the first BB Cream
The Original Blemish Balm – the mother of all BB Creams – has been introduced to the world.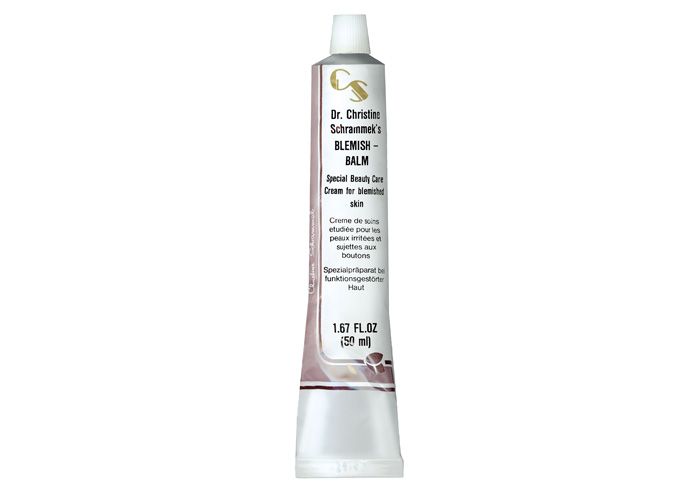 1980
Launch of the skin care range "Christine Schrammek
The Christine Schrammek brand markets its first own skincare range in Germany and, for the first time, abroad.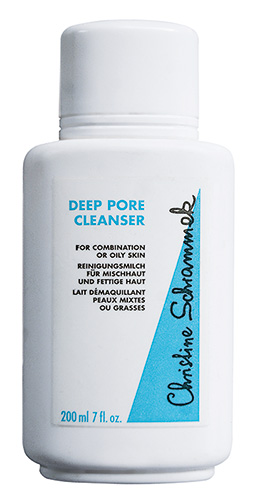 1988
The 2nd generation
Dr. med. Christine Schrammek-Drusio, the daughter of the founder, becomes part of the company as a dermatologist, allergist and anti-aging expert.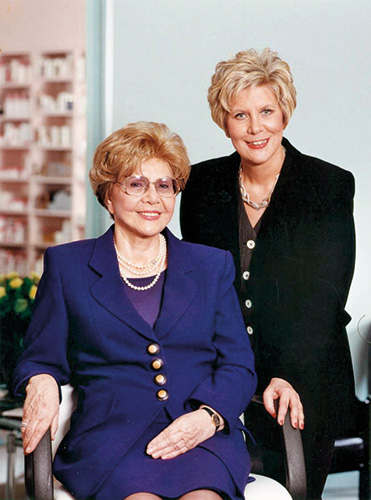 1997
International Training Centre celebrates its 30th anniversary
Getting ahead with further education. After 30 years, Schrammek has recorded 18.000 participants in more than 3.500 seminars.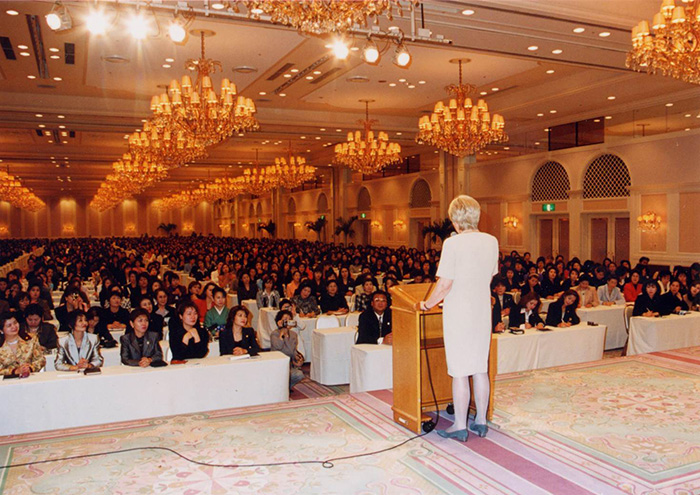 1998
Medically inspired
Schrammek is the first doctor's brand to launch the new Dr. med. Christine Schrammek skin care range, developed by the dermatologist herself.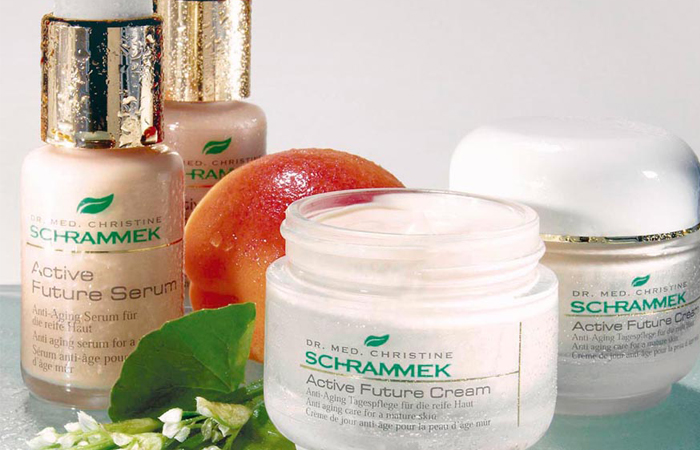 1999
New headquarters in Essen
The headquarters in Essen is expanding and moving into new premises.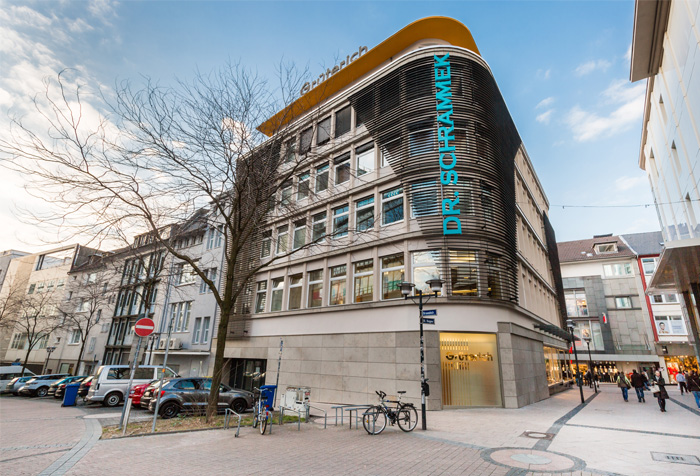 1999
Around the world
The company is growing steadily through the expansion of international sales.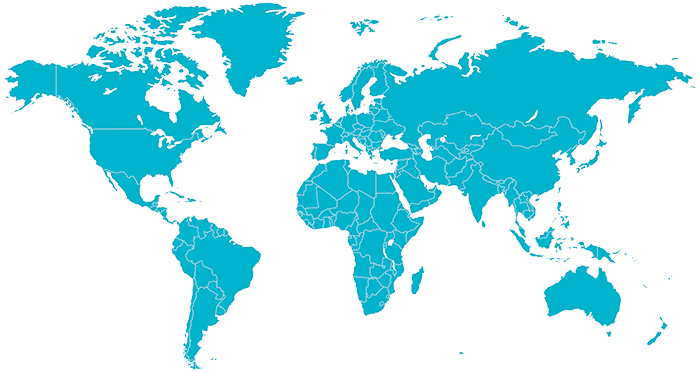 2010
Relaunch of the GREEN PEEL® Herbal Peeling
3 dermatologically developed treatment methods for a successful problem solution. The herbal peeling can now be used even more individually.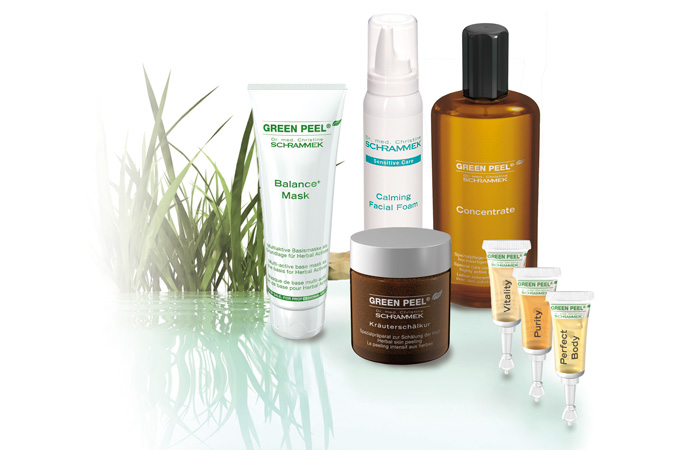 2011
The first online shop
The popular products are now also available online.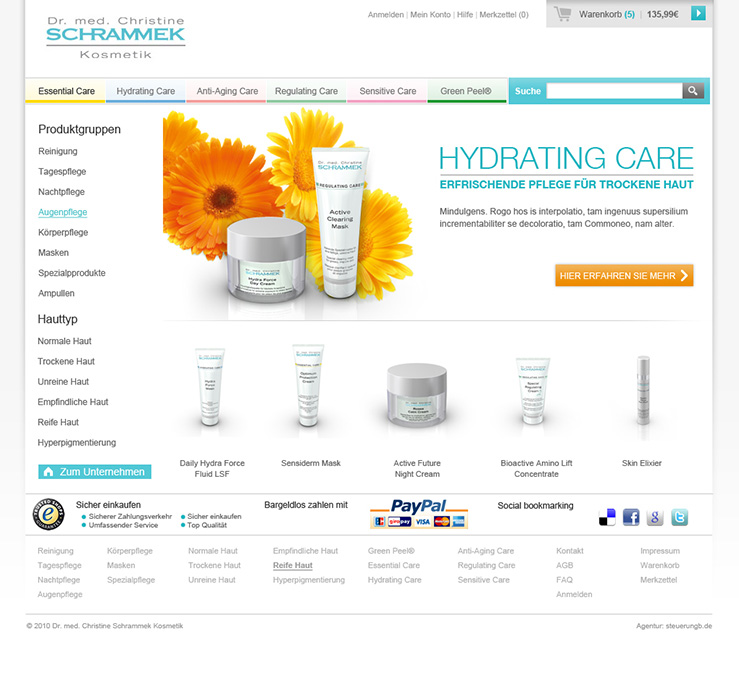 2013
The 3rd generation
Alexander Drusio, business graduate and son of Dr. Christine Schrammek-Drusio, joins the family business.
2017
Happy Birthday Blemish Balm!
The classics of BB creams is celebrating its 50th birthday.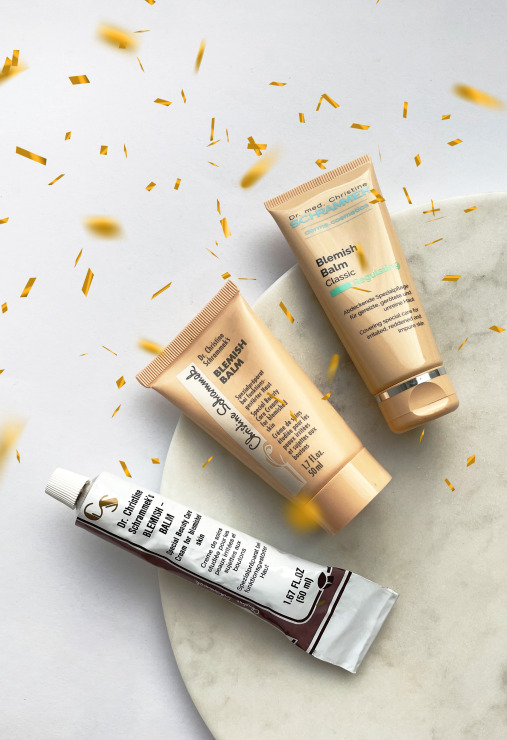 2018
60 years GREEN PEEL®
The original Herbal Peeling celebrates its 60th anniversary and wins the Beauty Forum Readers' Choice Award for the 3rd time.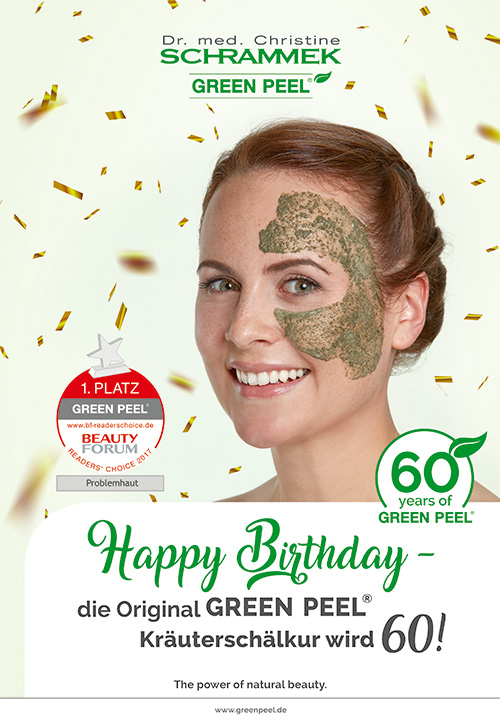 2018
Prix d'Honneur de la Beauté
Dr. med. Christine Schrammek-Drusio receives the Prix d'Honneur de la Beauté for her life's work.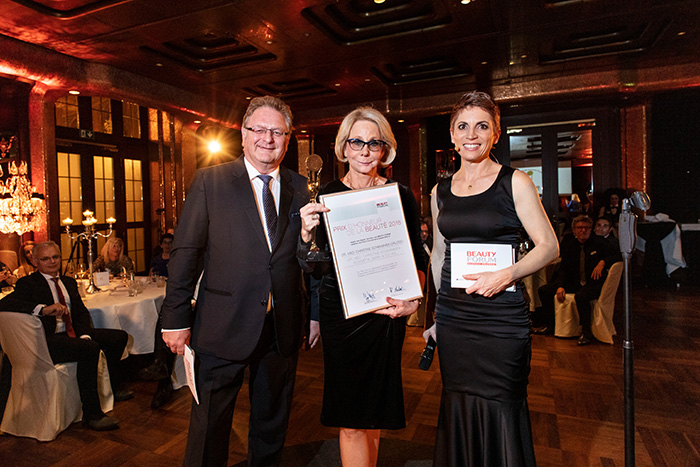 2020
The family business grows
Christina Drusio, medical specialist for dermatology and venereology and daughter of Dr. med. Christine Schrammek-Drusio, joins the family business.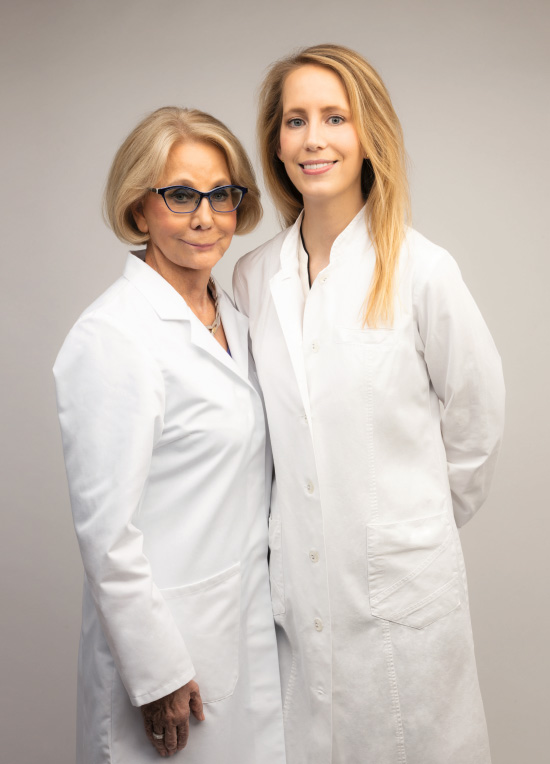 2022
Relocation to Düsseldorf
The company moves its location to the beauty metropolis of Düsseldorf.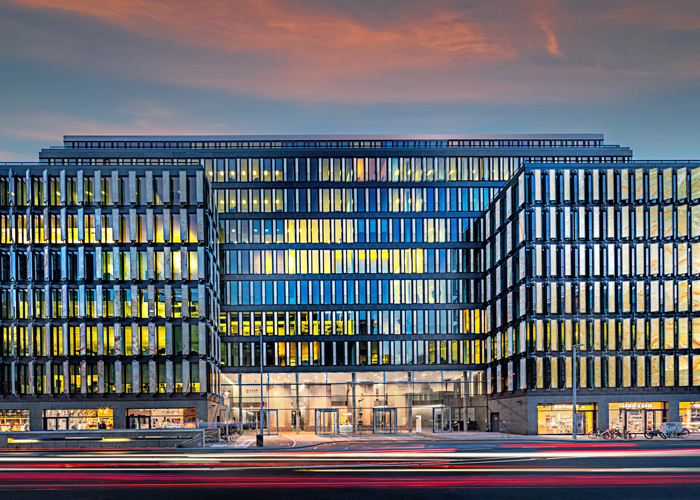 2022
Opening of the first Flagship Store & Institute
The first Flagship Store & Institute celebrates its grand opening in the heart of Düsseldorf.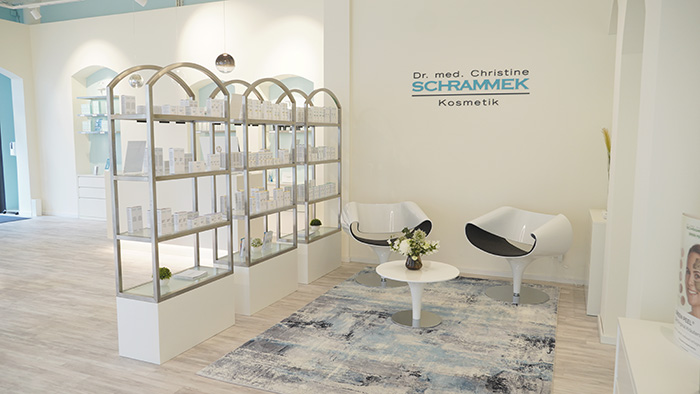 …and help to shape the future.
We are convinced that changes are only possible with engagement.
Therefore we shape the future of professional cosmetics actively and voluntarily
through our membership in all associations relevant for the industry.
In collaboration with all relevant companies, politics, public authorities and science
we create a professional and secure future for us all.